If I'm looking for a good recipe I look at The Food librarian , The Kel Show , smashed peas and carrots, or Happy Cakes and My daily nosh.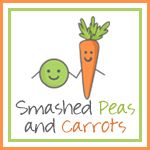 Some times I get my best thoughts while I'm walking and sometimes they come to me while I cant sleep. I have three blogs. This one, The Bunk House, and The Branches on our Tree. This blog, you might be reading now, if I didn't already bore you on the second sentence, is where I write whats on my mind and I want to share with you. The Bunk house is our Guest house. We recently had a NutriMrror guest , Andy! The third Blog I manage is for my genealogy that I want to share with friends and family.
I blog on other sites like NutriMirror and Blog For a Cure where I support people who are suffering and dying from all types of Cancer..
I've posted
My Skin Cancer Journal
in hopes that I might help at least one person.
My heart breaks when I read blogs like
The Sartins
, where little Sam is fighting Neuroblastoma.
I love blogging
....It is like a different book each time I come here
.